In the cutthroat world of banana exports, it's hard to find a steady partner who is willing to invest in he future. While it is one of the country's major agricultural exports, the banana sector has been plagued with uncertainty: diseases, climate change, and stiff competition from Latin America and other markets, to name a few.
This is why 38-year old banana exporter Ian Neo has reason to thank his lucky stars.
In 2001, the management accounting graduate from Tagum, Davao del Norte got ₱200,000 from his father to bankroll his food manufacturing business in the major banana-growing region of Southern Philippines. He rented a small warehouse, hired 62 workers, and started a factory that makes banana chips from high-quality Cardava banana which grows in Mindanao's fertile soils and processed free of GMO and artificial additives.
"We started small. I put everything together with the intention of growing it as a family business," says Ian, who has always possessed an entrepreneurial mind. As early as 16 years old, he already ran his own computer shop and an electronics repair shop, and had his first taste of failure that served him valuable lessons to this day. "I let somebody I trusted manage it. The venture failed because I didn't have time to be involved in day-to-day transactions. It taught me to be hands-on, be involved and committed for things to go smoothly," he adds.
"Having an insurance policy makes me confident that my hard-earned money and my family's future are all in good hands."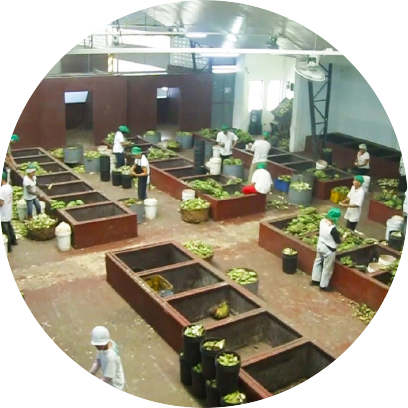 Looking back, Ian says trust has been key to the success of his nearly two-decade old Four Seasons Fruits Corporation (FSFC).
His wife and business partner, Len, serves as the company's chief financial officer. He also counts his stable of employees, whom he treats as family, as his partners in growth. To date they now employ 1,300 workers. "I involve them in many things and make them feel they belong here. It's been really helpful so far as they come up with great ideas and contribute to our collective wins," he explains.
Investing in these relationships has enabled FSFC to enjoy a loyal clientele and bring its array of products to Europe, the United States, Russia, Canada, and Asia. The company plans to expand and acquire three additional factories in Mindanao, including one each in South Cotabato and Davao Oriental.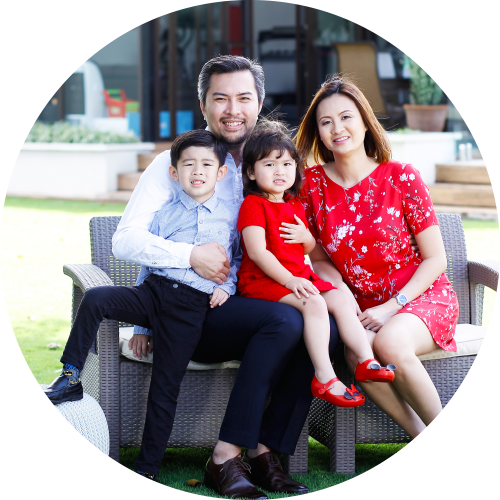 It's about peace of mind
To secure his and his family's future, Ian puts his trust in Insular Life. At 29, he bought his first policy: I-Assure Max 5 for financial protection and competitive yields for his hard-earned money. As he progressed in life, he bought more life insurance policies from Insular Life for himself and for his wife. He also invested in insurance policies for the educational needs of their two kids, 5-year-old Lance and 3-year-old Ceana.
"Insular Life secures the unsecured side of my life which gives me peace of mind and security for my family," he says.
"Having an insurance policy makes me confident that my hard-earned money and my family's future are all in good hands. Early investing truly improves one's personal capacity to save and plan better for what's ahead," he adds.
In life and in business, Ian believes everything starts with a great idea and a decision to make things happen. "Implement that idea and focus on it. Gain momentum and never give up. The trials and failures are all part of the game, giving you a great foundation."